Art and wine overtake classic cars as top luxury investments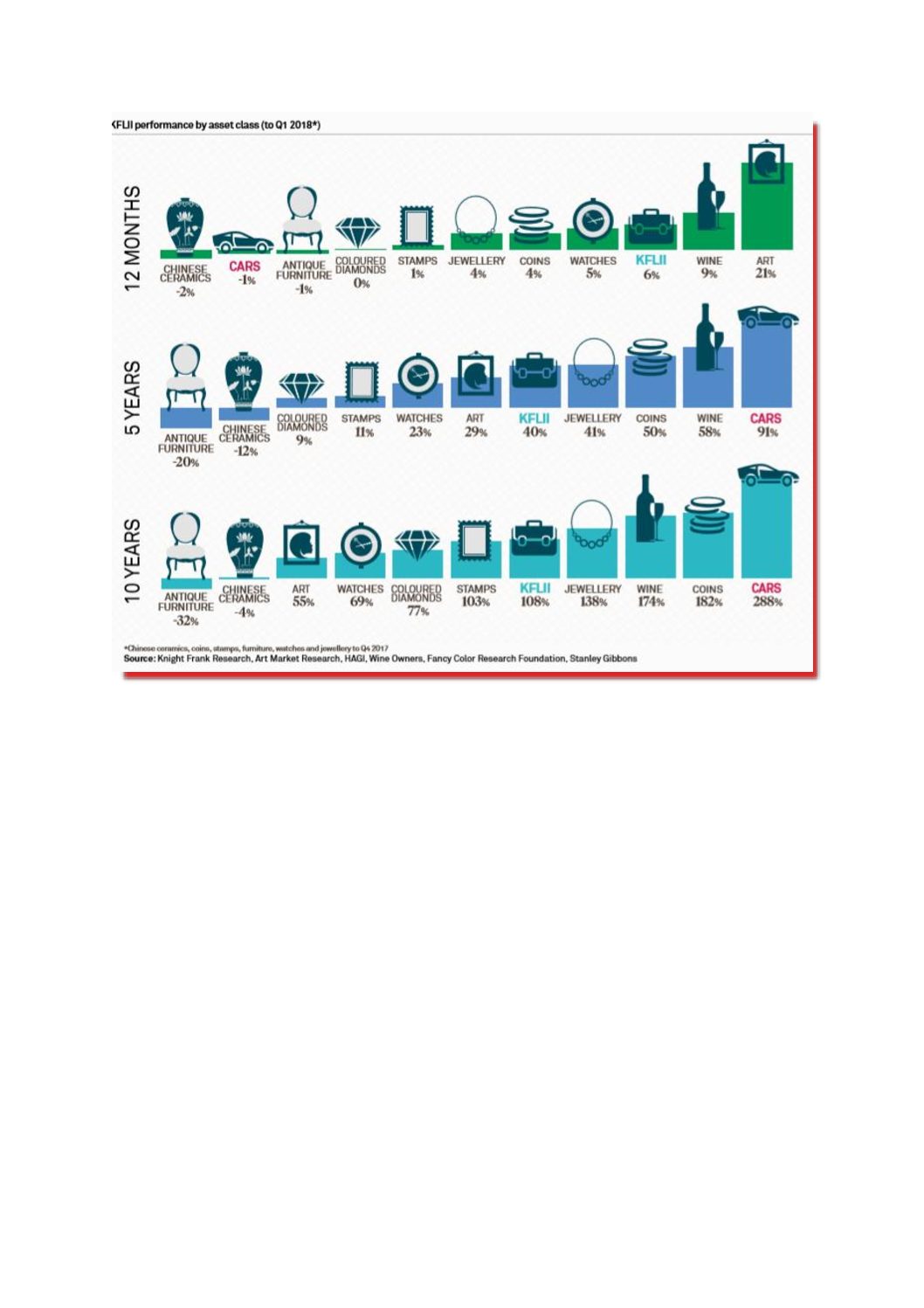 Team L&M
Classic cars have shown negative growth over a 12-month period for the first time since the creation of the Knight Frank Luxury Investment Index (KFLII). The latest issue of KFLII reveals that classic cars slid by 1% to the end of Q1 2018. Art now tops the index with an annual growth of 21%.
The sharp decline in the classic car market from the double-digit growth of recent years is largely because speculative investors have left the market, says HAGI's Dietrich Hatlapa. "The most active buyers are the really knowledgeable collectors and enthusiasts who know what they are doing and exactly what they want."
Auctioneer Bonhams will be testing the market when it puts an extremely rare, lightweight 1961 Aston Martin DB4 GT under the hammer at the Goodwood Festival of Speed in July. No guide price has been released for the car, which was raced by F1 legend Jim Clark, but Bonhams expects it to break the £10m barrier, making it the most expensive car to be auctioned in the UK.
Take a look at the nuts and bolts of the classic car market, by clicking the link: UNDER THE BONNET
Art, meanwhile, continues to top KFLII with annual growth of 21%, having almost been at the bottom of the rankings this time last year.
Salvator Mundi, a work by the Old Master Leonardo da Vinci, sold for a staggering $450m last year, but paintings by less well-known artists have also been generating multi-million dollar results, says Sebastian Duthy, of Art Market Research.
"Prices for works by Impressionists and post-war artists have dominated auction sales for the past two decades. But this picture has been changing, with works by some contemporary artists appreciating rapidly in the last few years.
In March, artist Mark Bradford hit the headlines when his painting 'Helter Skelter I' was sold by ex-tennis star John McEnroe for a record $10.4m at Phillips in London. In May, rapper Sean Combs, aka P Diddy, paid $21.1m at Sotheby's for a painting by artist Kerry James Marshall. The figure represents an 800-fold increase on the $25,000 paid for the same work in 1997."
The Knight Frank Fine Wine Icons Index, compiled by Wine Owners, recorded overall growth of 9% over twelve months to Q1 2018, but the various sectors of the market are running at different speeds, says Nick Martin of Wine Owners. "The very top of the Burgundy market is on fire, with growth of between 20% and 70%, but Bordeaux is more of a mixed bag."